The celebration takes place on the outside patio of Washington Park Library at 1316 Broad Street, Providence, RI.  There will be tents if it rains or the celebration will move to the inside of the library. 
Start the celebration with an introduction to Asian American History through songs and music!
Learn more about our local history of Rhode Island!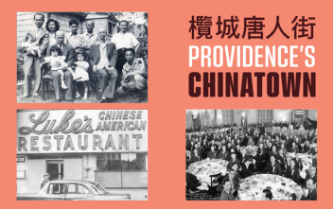 Not only will you have fun in celebration with family and friends, you will walk away with the knowledge of your state's local history with a sense of purpose and community.
There will be complimentary hors d'oeuvre (finger food) and lemonade and water. Please register for this event so we know how much food to provide. Pre-registered patrons will get a free book, ABCs of Asian American History at the end of the day. 
12:30 p.m. – The unveiling of the public art.
Speakers: Mayor Brett Smiley, Mayor of Providence; Cheryl Space, Director of Community Libraries of Providence, and Jeannie Salomon, Founder & Director of Cultural Society (CSEBRI)
Short break – distributing lunches and drinks to patrons and everyone in the audience. 
1:15 p.m. – "Nonoboy Band", Dr. Julian Saporiti and his partner will perform their songs and will play intermittently throughout the afternoon.
Dr. Julian Saporiti is a Vietnamese Italian American songwriter and scholar born in Nashville, Tennessee. His multi-media work "No-No Boy" has transformed his Ph.D. research on Asian American history into concerts, albums, and films, which have reached a broad and diverse public audience.
2:00 p.m. – Angela Yuanyuan Feng (a Ph.D. candidate in American Studies at Brown University) and her associate, Julieanne Fontana, a public historian and community engagement specialist will showcase their research on Providence's Chinatown from the 1900s.
2:45 – 3:15 p.m. – Two person reader's theatre performance by Maia Mongado & Indigo Mudbhary (CSEBRI Intern & Volunteer)on the three articles written by Maia Mongado in AAC Journal, Issue 5 & Issue 2 about Asian Americans, in collaboration with Living Literature. 
3:15 p.m. – Presentation on The History of Anti-Asian Violence in America, Dr. Robert George Lee, Brown University, Associate Professor Emeritus of American Studies
4:15 p.m. – Give out an eBook for filling out a survey (QR Code is on the last page) or The ABC's of Asian Americans to families/people who registered.
This is only the first week of the celebration.  Please click the above button to see the next weekend's celebration and programming.  Click on the button below to see the third weekend's celebration.