Recognizing our AAC Youth
Our AAC Youth group started in February 2022 while it was still in the midst of the pandemic. We carried our activities in the virtual space without letting COVID interrupted us. Please scroll down to see what we've done thus far. If you want to be part of us, please fill out this form to join our membership.  We love to have new members join us no matter where you go to school or where you live.  We strive to create a borderless learning community.  Wherever it's feasible, we plan in-person activities in our locale, Rhode Island.  If you can travel to Rhode Island, it's even better. But if not, you can join us for our virtual activities as well. Please feel free to email us if you have any questions or suggestions at: info@csebri.org .   
These are our activities in ascending chronological order:
Our first activity was a discussion on race. Part I took place on February 28, 2022. Part 2 took place on March 13, 2022.  Mrs. Felicia Smith, a social worker and consultant who has been working with high school youths for over seventeen years, led the discussion about race relations in America including stereotypes we have unconsciously learned from our society and family about Asian Americans without realizing it.  The discussion gave us a platform to share about the bias we faced in our daily life as well as a time to affirm our racial and cultural identities. 
In April, our youth members gathered in Duxbury, MA to kickstart the spring with a day of fun and mindfulness. No better way to start the day than with stretching and yoga, followed by a nice little feast with their fellow AAC friends. To capture the first glimpse of spring, they went outdoors to enjoy some recreational time. The youth members ended the retreat with a trip to the beach.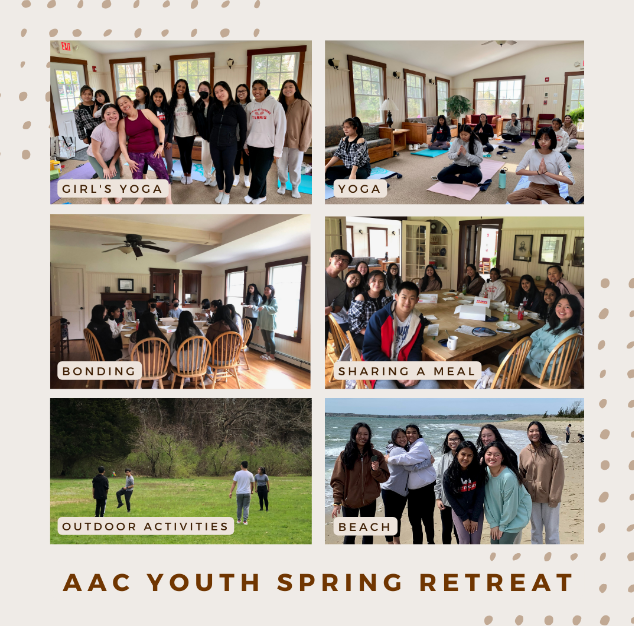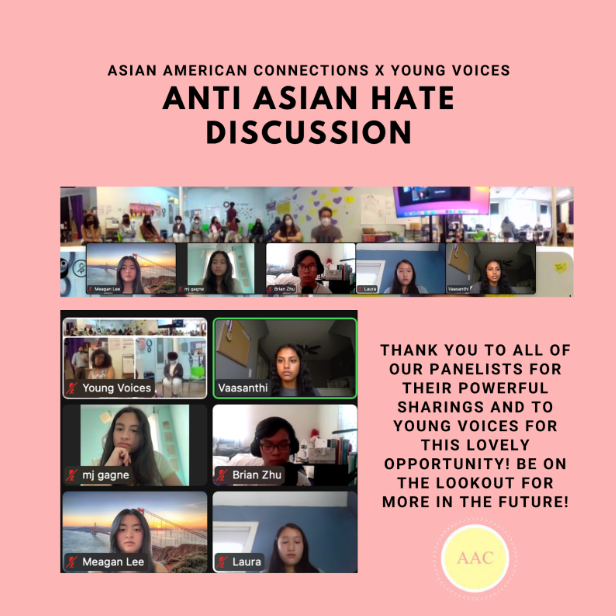 AAC youth members congregated virtually in May to discuss relevant and serious issues concerning Asian hate and potential solutions to combatting stigmas in the AAPI community.
"This old White Supremacist idea is not just resting and staying in the 40's/ middle aged white men, like I imagined it. It has spread out to the young people of the next generation. We have to do a lot more to combat this spread of dangerous idea and ideology. " – Meagan Lee
AAC Youth Conference/Retreat at Brown University
At the Brown University Youth Retreat in September, our youth members took the lead in discussions of their Asian-American identity, connecting over their shared experiences. The afternoon continued with a tour of Brown's campus, cultural games, and food!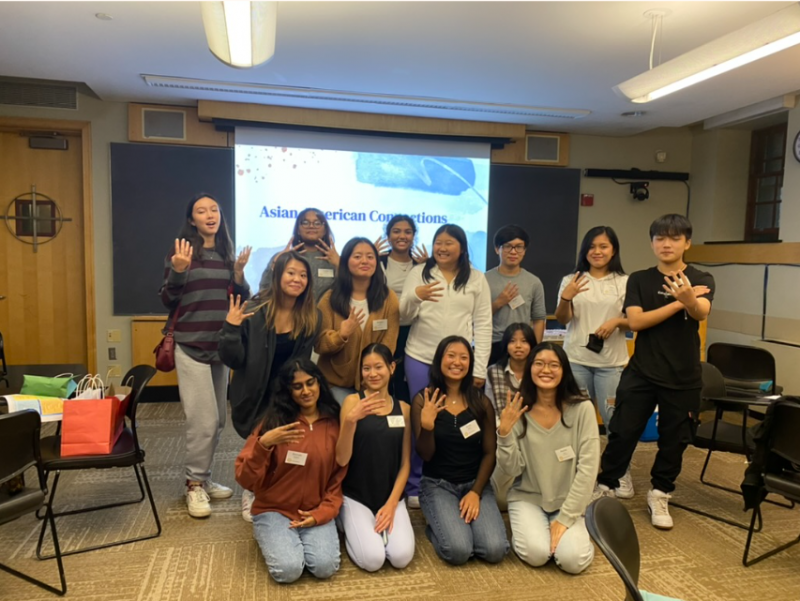 Artist, Nina Yuchi, engaged students in conversations and presented visual references and outside resources for them to learn about Asian American painters, drawings and other fine artists. She taught them basic portrait drawing skills including understanding facial features and anatomy and let them explore different mediums for drawing and equipped them with the necessary techniques needed to create their piece of art to present at two public libraries in Providence for the AAPI Heritage month (May 2023). 
AAPI Heritage Month Mural Project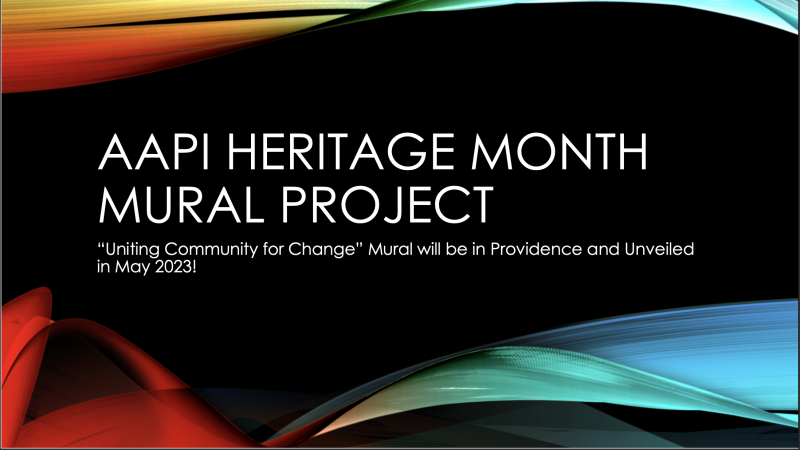 Working with community leaders, partners, our artist and muralist, we still need more help and need all hands on deck. Come volunteer to paint this mural project by filling out this form by letting us know your availability. Contribute your talents while helping the cause to fight against systemic racism and to increase and strengthen AAPI presence in Rhode Island! Check the progress of this project here. 
Schools of Our Youth Members
Come join us in our fun activities and learn about things beyond what school can teach you! Click here to fill out the form. Membership is
free

.